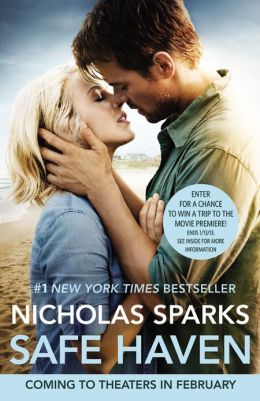 Safe Haven will be in theaters Feb. 14, 2013! If you're like me, you'll be there opening day. Grab a chance to own a copy of this book or read or re-read before seeing the movie! For more information about the movie, tickets and the EVENT on Feb. 17, visit
http://bit.ly/SafeHavenEvent.
1
copy of this book is available for US residents only, no PO Boxes. The publisher will be shipping the prize to the winner.