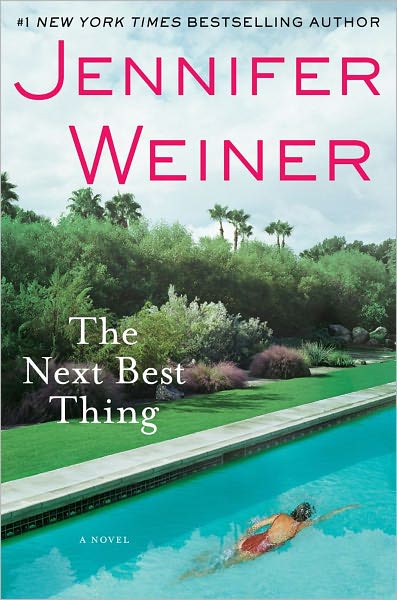 Pin It
Author: Jennifer Weiner
ISBN:
9781451617757
Publisher: Atria
Status: Currently Reading
Purchase:
Pre-order It!
About the Book:
Actors aren't the only ones trying to make it in Hollywood.…At twenty-three, Ruth Saunders left her childhood home in Massachusetts and headed west with her seventy-year-old grandma in tow, hoping to make it as a screenwriter. Six years later, she hits the jackpot when she gets The Call: the sitcom she wrote, The Next Best Thing, has gotten the green light, and Ruthie's going to be the showrunner. But her dreams of Hollywood happiness are threatened by demanding actors, number-crunching executives, an unrequited crush on her boss, and her grandmother's impending nuptials.
Set against the fascinating backdrop of Los Angeles show business culture, with an insider's ear for writer's room showdowns and an eye for bad backstage behavior and set politics, Jennifer Weiner's new novel is a rollicking ride on the Hollywood roller coaster, a heartfelt story about what it's like for a young woman to love, and lose, in the land where dreams come true.
Thoughts.....
I love Jen's novels! Since I am currently reading this one, the review will come soon!