Author: DW Richards
ISBN: 978-0-9867380-0-5
Publisher: David Richards
Source: Pump Up Your Book Blog Tour
"Pairs" follows the lives of four main characters as they live, form relationships, grow and face their personal demons. The book focuses on these four individuals in a realistic approach, stating "In grown-up fairytales, even the happiest endings have complications."
Meet the Characters:
Kayley
is a single mother of one. Her daughter Terra is a psychically gifted child, a trait passed on by Kayley's mother. Kayley makes enough money to live off her job as a greeting card writer, but money is always tight and Kayley hates to be "charity". Love is something she dreams of but not something that seems a reality until she meets…
Adam
is a carpenter, a sexy, good looking carpenter who is doing a favor for a friend by working on Kayley's basement pro-bono. When he meets Kayley and Terra his life is changed, his cousin's life is also about to change…
Henry
, a math teacher, is a woman in a man's body, emotionally. Henry has nineteenth century values, intelligence and the emotions of a woman. Unsure if he is gay or heterosexual he explores only to find the truth and meet his perfect match…
Alexandra
is a runaway with a past. As a former stripper who's bettering her life, she has quite a few skeletons in her closet. Her issues run deep and cannot be ignored. Through Henry, Adam and Kayley, Alexandra is finally able overcome her past in hopes for a better future with happiness, love and family.
Pairs
gives the reader a myriad of topics to explore including, spiritualism, home renovation, herbal references, physics, and psychic aptitude. It explores love in all its fire and fury bringing friendship to the forefront of every relationship.
My Review:
When I finished Pairs, I was left with a form of writers block by way of review. My first and only thought was "humph". Pairs is a melting pot of relationships. The four main characters are connected and intertwined in many ways with deep emotion and undercurrents that keep them close together. While aspects of these relationships were very realistic in nature, other aspects were quite odd and unsettling. Oddly enough, I connected to Adam the most in this novel. Adam and Kayley's story intrigued me. I easily read through their tale but struggled to read about Henry and Alexandra. Eventually the novel becomes one melting pot of the four characters and their relationships formed, that it was no longer the story of two and two because each character has a relationship of some form with the others.
The novel was fairly easy to read, though much of the content did not agree with me. I do not prefer to read gay/lesbian romance and was unaware of its content in this book by the synopsis provided. I did enjoy the "real" life aspects of this book which brought froth real issues that are found in many relationships. The novel was not a fairy tale; each character had a past they were dealing with, a present to survive and enjoy and a future of hopes and dreams. It was refreshing in ways.
Overall, the novel was average. I enjoyed parts and didn't enjoy others. Personally I wouldn't be able to read this book again. It didn't' leave me with a clear point. It was what it is and I am still not sure exactly what that is. This is one of those books you just have to read if you find the synopsis interesting. If you prefer not to read bi-sexual material I would not suggest this book. Based on my feelings on this book I cannot recommend it as your next great read. I had a hard time understanding the review quotes given on the cover. I didn't find the book necessarily cheerful, fully captivating or a book I couldn't' put down. I do however agree with the comment "grab a glass of wine". This is simply a book you will have to decide for yourself on. For me, I'm still partially left with "humph".
About the Author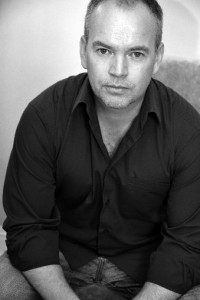 D.W. Richards is a member of the Canadian Authors Association and beyond being a novelist he is also a script-doctor and freelance writer. An excerpt from Pairs will appear in the October 2010 issue of the international literary PDF quarterly Cantarville as a standalone fiction piece. In addition to creative writing, D.W. Richards has a Bachelor Degree in Psychology from Carleton University and is a Certified General Accountant. He divides his time between Venice, Italy and Ottawa, Canada.
2.5